Roboyo, a provider of intelligent automation, has entered the UK as part of its global expansion to support clients worldwide. To spearhead this client-centric growth, it has added two high-calibre business service leaders to its senior team. Roboyo has appointed ex-North Highland UK CEO, Charles Vivian as UK Managing Director and ex-Mckinsey and former Russell Investments CEO, Andrew Doman as Chairman.
Nicolas Hess, CEO Europe for Roboyo, commented "As a strategic enterprise partner, our people are critical to success, both for us and our clients. Charles and Andrew represent world-class talent that will strengthen our role of enabling clients to move beyond just task automation to enterprise transformation. The entire worldwide Roboyo team is delighted to have them on board".

Intelligent automation
Vivian, an award-winning professional services business leader, will take the helm from today. He adds, "Roboyo is already a high-performing business with a stellar track record of driving business outcomes for some of the world's largest businesses. I relish the opportunity of serving organisations in the UK and bringing our unique German focus on precision and quality. Automation adoption is inevitable but automation success is not. We can now deploy our expertise in the UK to help clients harness the power of intelligent automation to drive enterprise-wide performance".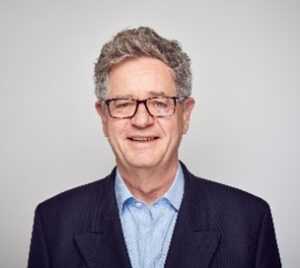 In addition to Vivian, Roboyo has appointed Andrew Doman as Chairman. Doman brings a wealth of professional services experience. After 22 years at Mckinsey, Doman served as the CEO of Russell Investments and Premium Credit Limited and currently sits on the Board of Tungsten Networks and Castle Trust Bank.
Challenges
"Over the past ten years, I have seen the advance and impact of automation first-hand. I believe 2021 is the year when it goes mainstream and will enable businesses to navigate some of the highly unique and difficult challenges we face in the business world today.  As their track record in Germany shows, Roboyo are ideally poised to help companies around the world adopt and benefit from automation and I look forward to helping guide what promises to be a fascinating growth journey." said Doman.