This week Amsterdam hosted the largest automation event in Europe: UiPath TOGETHER Amsterdam. A broad range of topics related to automation was presented to the people attending, showing automation at this stage is far more then just RPA. A growing number of organizations is not just scaling their software robots, but actually innovating with technologies like AI, machine learning, document understanding and process mining.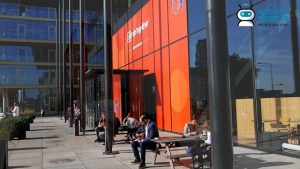 The Rocking Robots team was present at this event, and for this video we interviewed Jaap-Jan Wever, Regional Leader Benelux at UIPath; Eduard Shlepetskyy, Ective.eu & UiPath MVP; Thomas Janssen, Node1 & UiPath MVP; Patrick Kersten, Computrain; Corina Gheonea, Director, Global UiPath Community; Asher Lake, Corporate Automation Coach.
This video is the first in a series of reports on Together, in the next weeks we will cover topics like process mining, skills & education, the community and the future of intelligent automation.
Zie ook
The future of automation: cloud robots, AI and machine learning